Creating a community of data users.
When we think of business intelligence, we might think of data, reporting, numbers, analytics, or spreadsheets. While those are all important elements related to business intelligence, they represent just one facet of the bigger picture. Using data at a large institution such as UC Davis involves creating a culture that is dedicated to making sound data-informed decisions in support of the university's mission, governing data as an institutional asset, and using data to tell a story that drives action.
Business Intelligence (BI) at UC Davis helps campus departments use data for strategic outcomes, achieve goals, and make the best data-informed decisions. We partner with individuals and departments to create insights that ultimately deliver quality services to the university.
Look for these logos on reports and data visualizations as part of building the culture. The logos represent an underlying standard that users can rely on.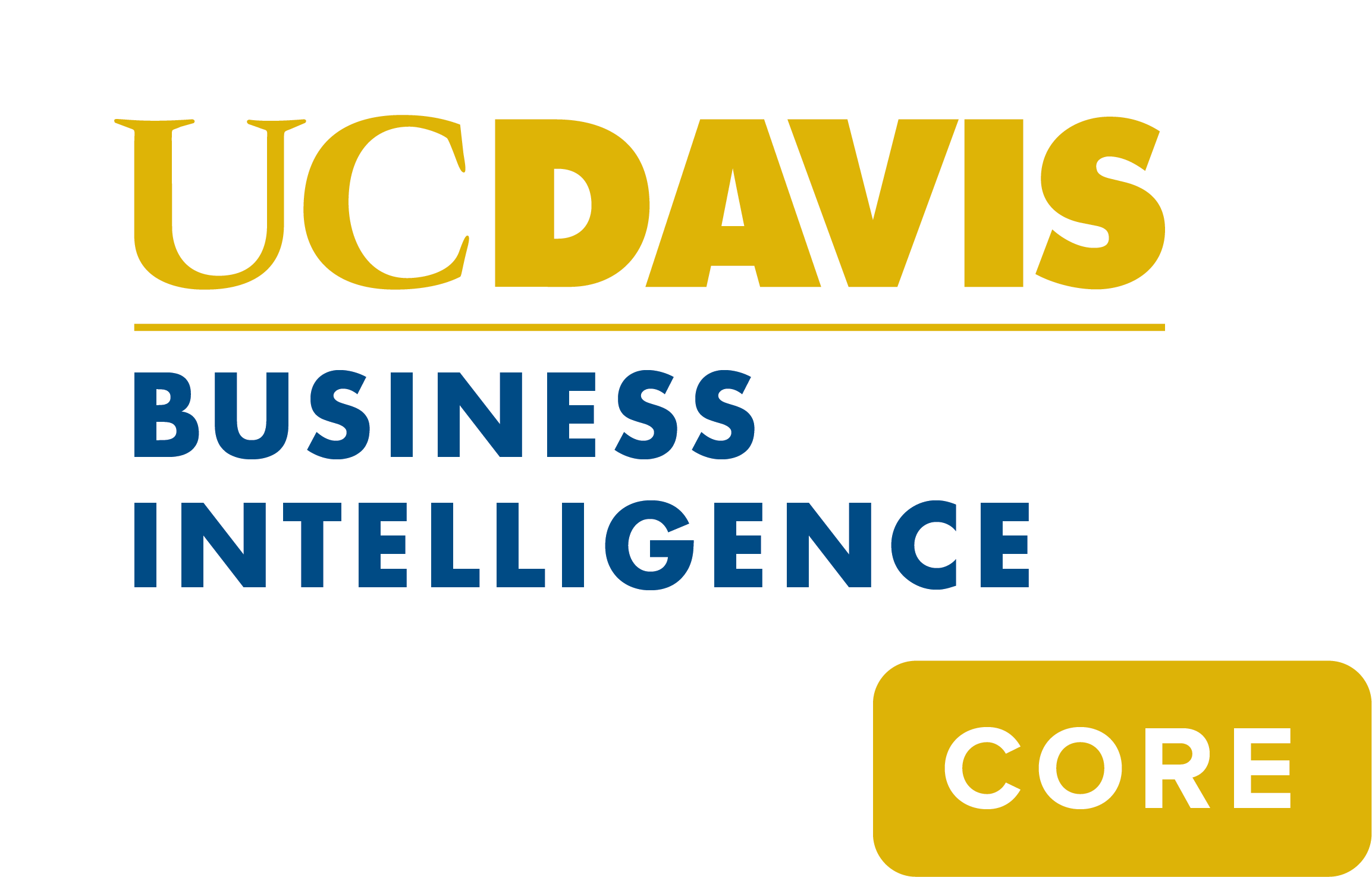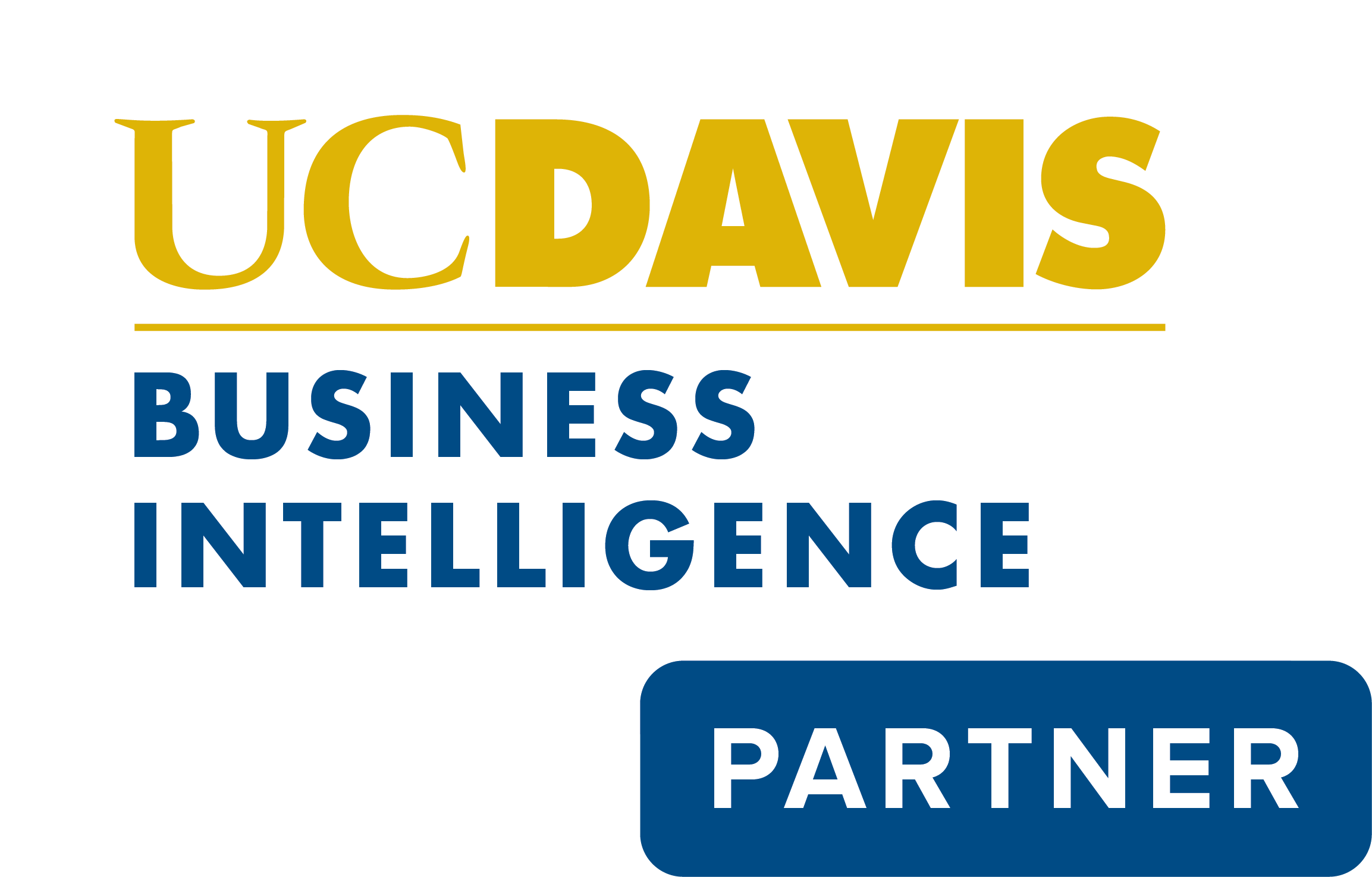 ---
Questions or want to get involved?
Contact us at businessintelligence@ucdavis.edu.